REGISTRATION Is Open!
To receive the IANDS member rate, you must login with an "active" membership before registering. See instructions below to join or renew your IANDS membership.
Registration fee
Early Bird


is over




Hurry Up
is over


Regular
after August 16
(Mbr/Non-mbr)
Video on Demand Conf. Recordings


Available online

until March 15, 2023

$79 / $99
About the Conference Video-On-Demand
Getting started:
If you do not have an IANDS account yet, create an account here. If you already have an account, login to your account (it will save time). If you need to set or reset your password, click Forgot Password? using the email address for your account.

If you wish to receive the IANDS member rate, be sure you have an "active" membership: login to your account (see previous step). Check if you have an "active membership"; if not, select Join IANDS or renew my membership from the pull down menu.

Click on the Register button above to proceed with Conference registration.

Choose which parts of the conference you wish to attend:
Select Video on Demand to have access to all Conference Recordings until March 15, 2023.

How to Register
Consider becoming an IANDS member before you register: The admission tickets are less expensive for IANDS members, even with the cost of becoming a Basic member for $30. And you get all of the benefits of being an IANDS member for a year — our quarterly magazine Vital Signs, monthly NDE stories via email, member discounts and more!. To get the discounted member conference rate, you need to login as an active member before registering.

To JOIN IANDS and enjoy the member conference rate, click here.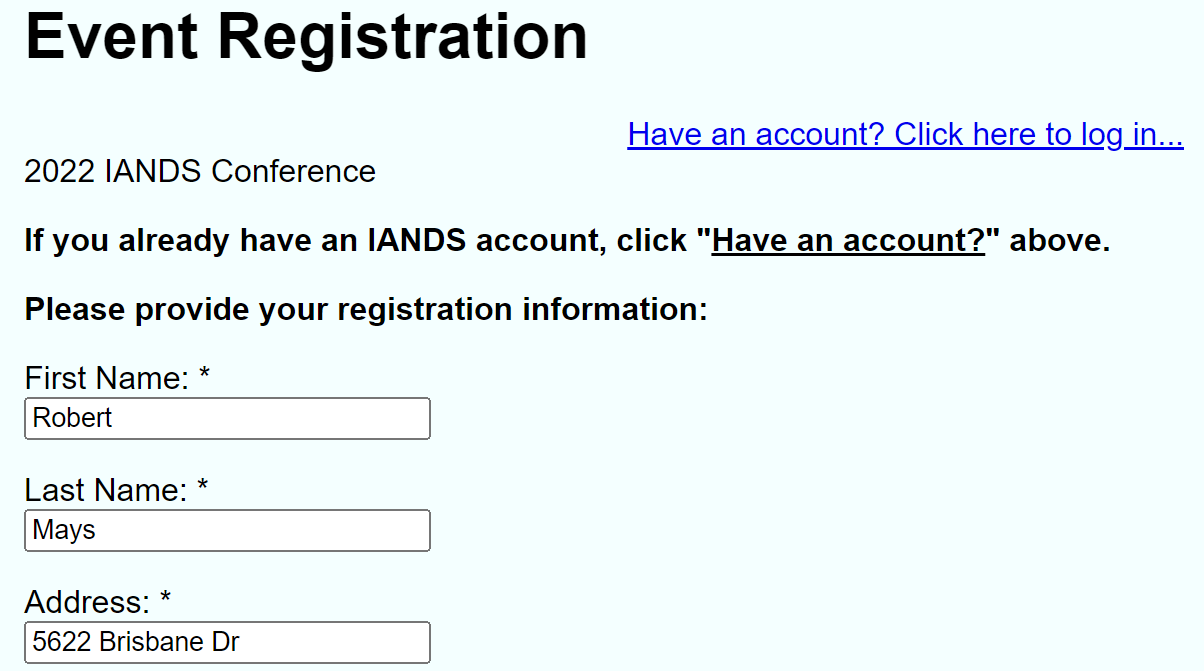 On the first page of the registration, login to your IANDS account or set up an account: You may register one person at a time. If you are registering someone else, uncheck the box "I am the attendee". Type in any discount coupon code you have (case sensitive). (Use the PARTNER/SPOUSE code for the second person.) Read the Waiver Statement and check the box indicating you agree with the conditions.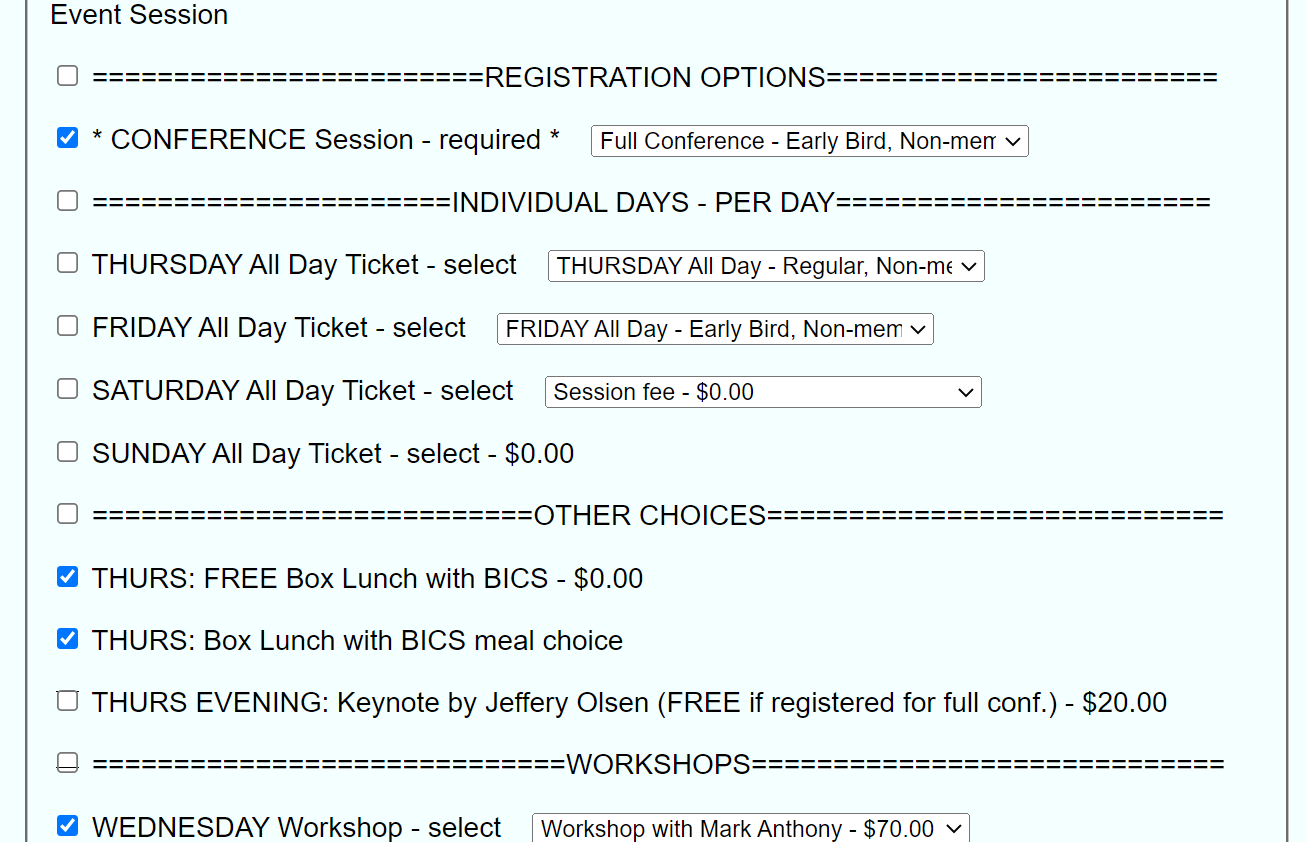 On the second page, select your basic Conference Session: Select what part of the conference you are attending. If you wish to attend only individual days, select Attend by Day / Optional Events Only. Make any additional choices: Workshops, Lunch with Speakers, Fund Raising Banquet, Healing Sessions, Group Leader Seminar. If you are not attending in person, select Live Stream & Recordings. Be sure each item you select has its blue check box selected: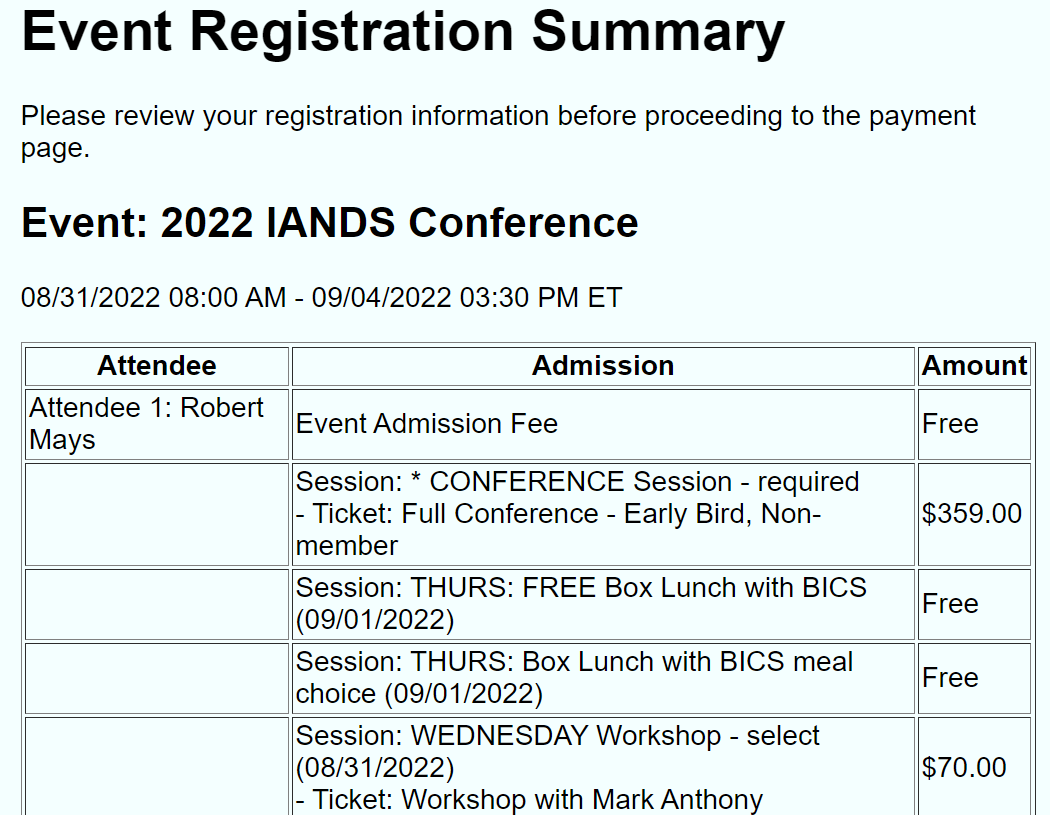 On the third page, review your choices: Go to the previous page to check your detailed selections and to make any adjustments. Optionally select an additional amount to donate toward Conference scholarships.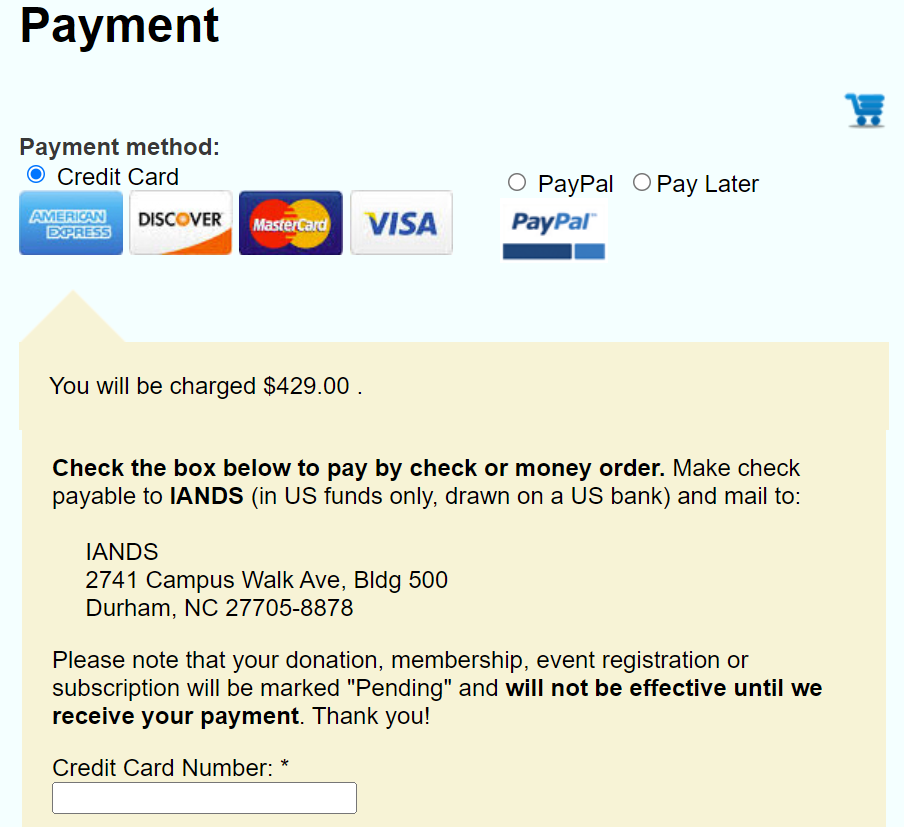 On the fourth page, enter your payment information: If you select Pay Later, your conference registration will not be complete until we receive your check.

TO BEGIN your registration,
click on the REGISTER button below.
If you have difficulty doing your conference registration,
please contact the IANDS Office for assistance. We're happy to help.
More information: about the Conference ~ about the Hotel